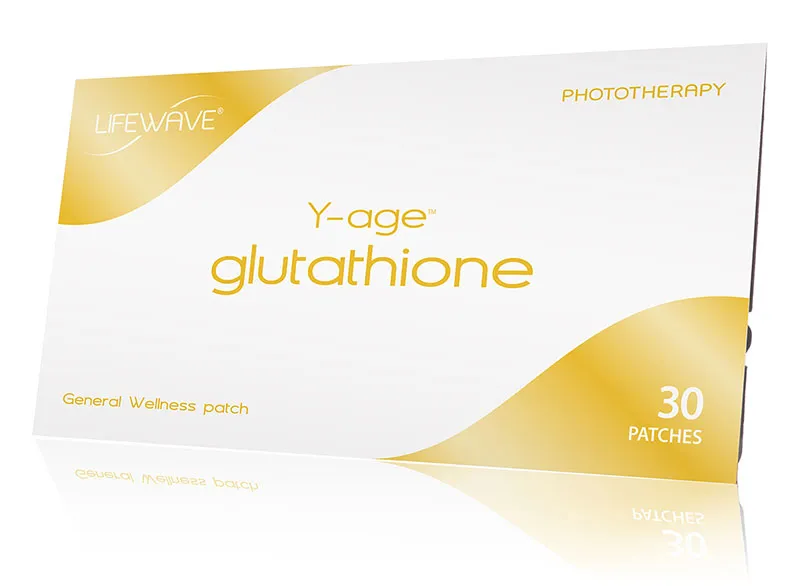 LifeWave Y-Age Glutathione Patches
(Purchase as a one-time only order)
(Purchase as a monthly subscription and save!)
Y-Age Glutathione goes to work for you by naturally elevating the production of glutathione, which is your body's master antioxidant. This fortifies immune function and fights off damaging oxidative stress – boosting your body's primary defense.
Item Code 36001.022.001
Experience Enhanced Immunity and Vitality with Y-Age Glutathione's Natural Antioxidant Power

Supports a healthy immune system, which supports overall health

Improves skin's appearance

Improves cellular functioning in some organs

Glutathione is the body's master antioxidant

Promotes the release of stored toxins

No drugs, chemicals, or stimulants.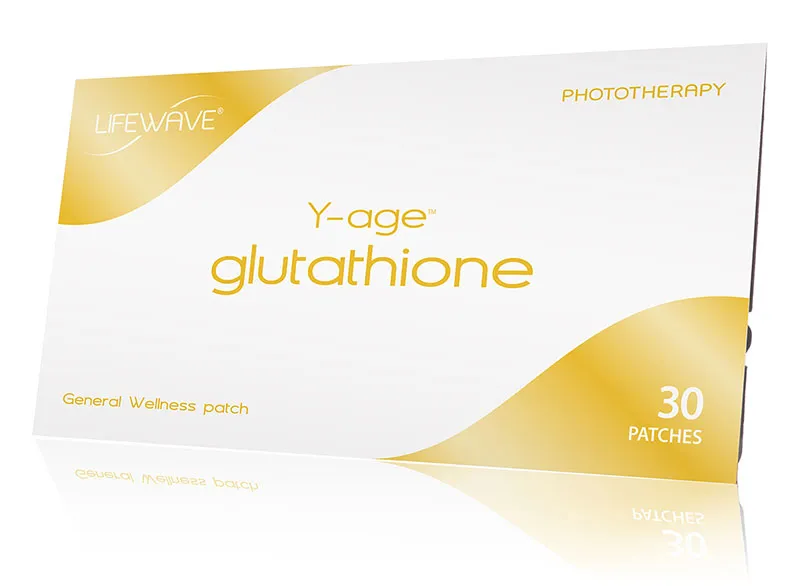 LifeWave Y-Age Glutathione Patches are your gateway to age-defying beauty, general wellness, and stress relief. Harnessing the natural power of glutathione, these innovative patches offer a convenient and effective way to rejuvenate your skin, enhance your overall well-being, and provide much-needed relief from the stresses of everyday life.
Y-Age Glutathione Patches
Natural Glutathione Supplement Patch
Say goodbye to expensive oral supplements and hello to a more efficient way to boost your glutathione levels. Glutathione is a powerful antioxidant that helps protect your body from oxidative stress and supports detoxification.
Unlock the secret to youthful, radiant skin with our Anti-Aging Skin Patches. Glutathione, known for its skin-enhancing properties, reduces the appearance of fine lines and wrinkles, providing a more youthful complexion.
General Wellness and Stress Relief
 Embrace overall well-being with the General Wellness Patch. Glutathione supports your body's immune system and detoxification processes, ensuring that you stay at your best, inside and out.
In today's fast-paced world, stress is a common adversary. LifeWave's Stress Relief Patch helps you manage stress and promotes a sense of calm, allowing you to tackle life's challenges with a clear mind and a peaceful heart.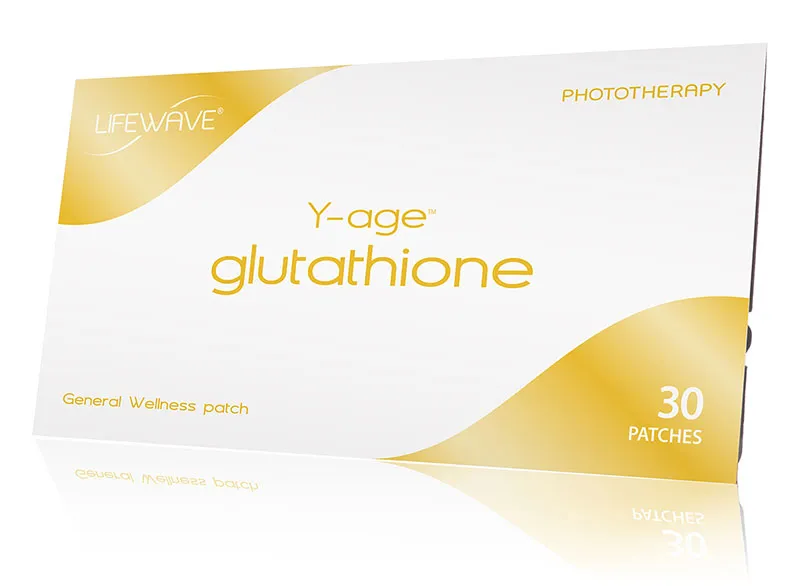 How Y-Age Glutathione Patches Work
Applying our Y-Age Glutathione Patches is a breeze. Simply place them on clean, dry skin and let the power of glutathione enhance your skin, boost your immune system, and alleviate the burdens of stress. Wear them throughout the day to experience the full range of benefits these patches offer.
LifeWave Y-Age Glutathione Patches are your holistic solution for ageless beauty, general wellness, and stress relief. Say goodbye to the effects of aging and the pressures of everyday life, and say hello to a healthier, more vibrant you. Embrace the rejuvenating power of glutathione and enjoy a life of beauty, well-being, and peace. Try our patches today and discover the transformative effects of LifeWave!