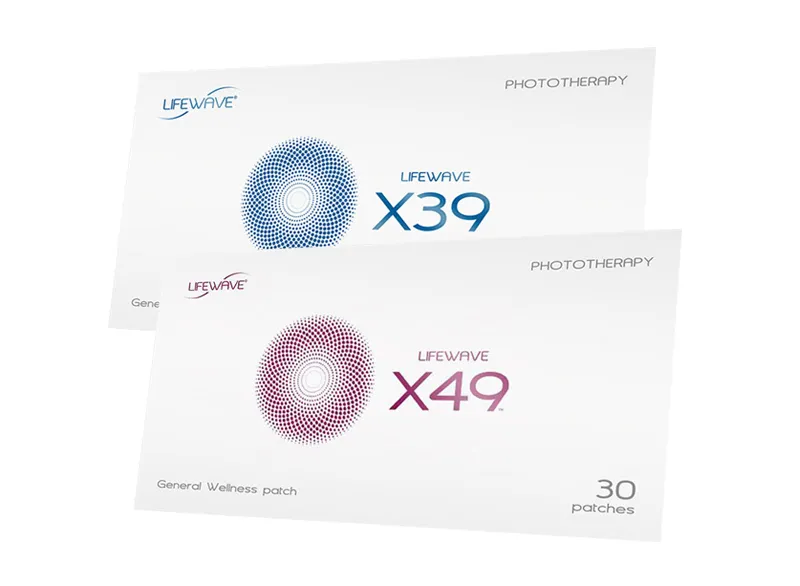 X39® & X49™ Performance Bundle
(Purchase as a one-time only order)
(Purchase as a monthly subscription and save!)
Get the synergistic benefits of both X39 and X49 when you buy them together with a 73% discount! What's not to love about that?
Aging is not inevitable. X39® supports healthy stem cell activity for restoration and rejuvenation. By naturally elevating a copper peptide produced by the body, X39 boosts vitality and overall health and wellness. Turn back time with X39!
Item Code 111121-US-CP
Unlock the Power of Youthful Renewal: Save 73% on the Ultimate X39 and X49 Combo for Age-Defying Benefits!

Supports healthy stem cell activity

Supports relief of minor aches and pains





ENHANCES SPORTS PERFORMANCE

FASTER RECOVERY FROM EXERCISE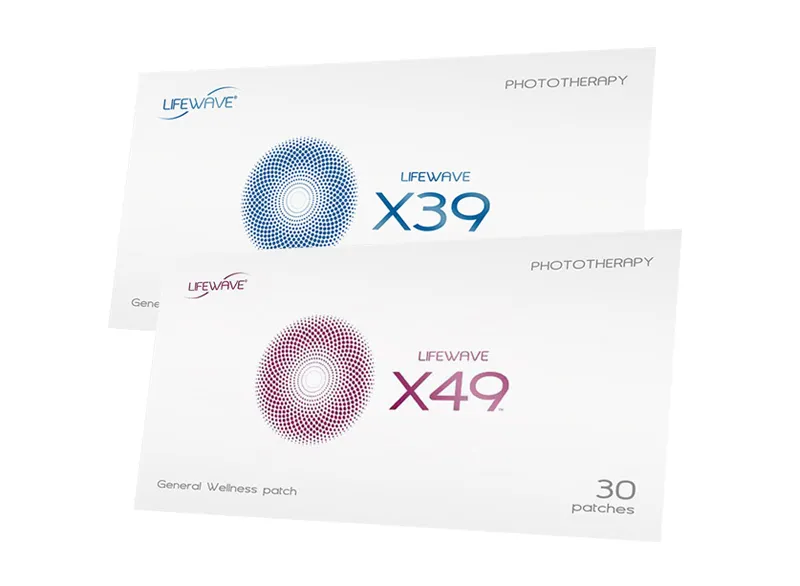 Are you ready to unleash your full potential in both performance and wellness? LifeWave has designed a powerful bundle that combines the incredible benefits of the X39 and X49 Patches, aimed at enhancing your athletic performance and promoting nurturing relaxation. Let's explore how this unique Performance Enhancement Bundle can help you achieve peak results in both mind and body.
Performance Enhancement Bundle
The LifeWave Performance Enhancement Bundle combines two exceptional patch solutions, X39 and X49, each designed to target specific aspects of your well-being:
Elevate your athletic performance with the X39 Patch. This innovative technology activates and restores your body's stem cells, promoting faster recovery, reducing inflammation, and supporting overall wellness. Experience increased strength, stamina, and quicker post-exercise recovery.
X49 Nurturing Relaxation Patch
Achieving peak performance isn't just about physical strength; it's also about mental and emotional balance. The X49 Patch is designed to promote nurturing relaxation, reduce stress, and enhance your overall sense of well-being. It's perfect for athletes and anyone seeking to maintain a calm and focused mind.
Athletic Performance Enhancement:
Unleash Your Athletic Potential:
The combination of X39 and X49 patches addresses both physical and mental aspects of athletic performance. You'll experience improved strength, stamina, and enhanced focus, ensuring you're at your best every time you hit the field or the gym.
LifeWave's patches are engineered to help you recover faster post-exercise, reducing downtime and allowing you to maintain a consistent training schedule.
Nurturing Relaxation and Relief Wellness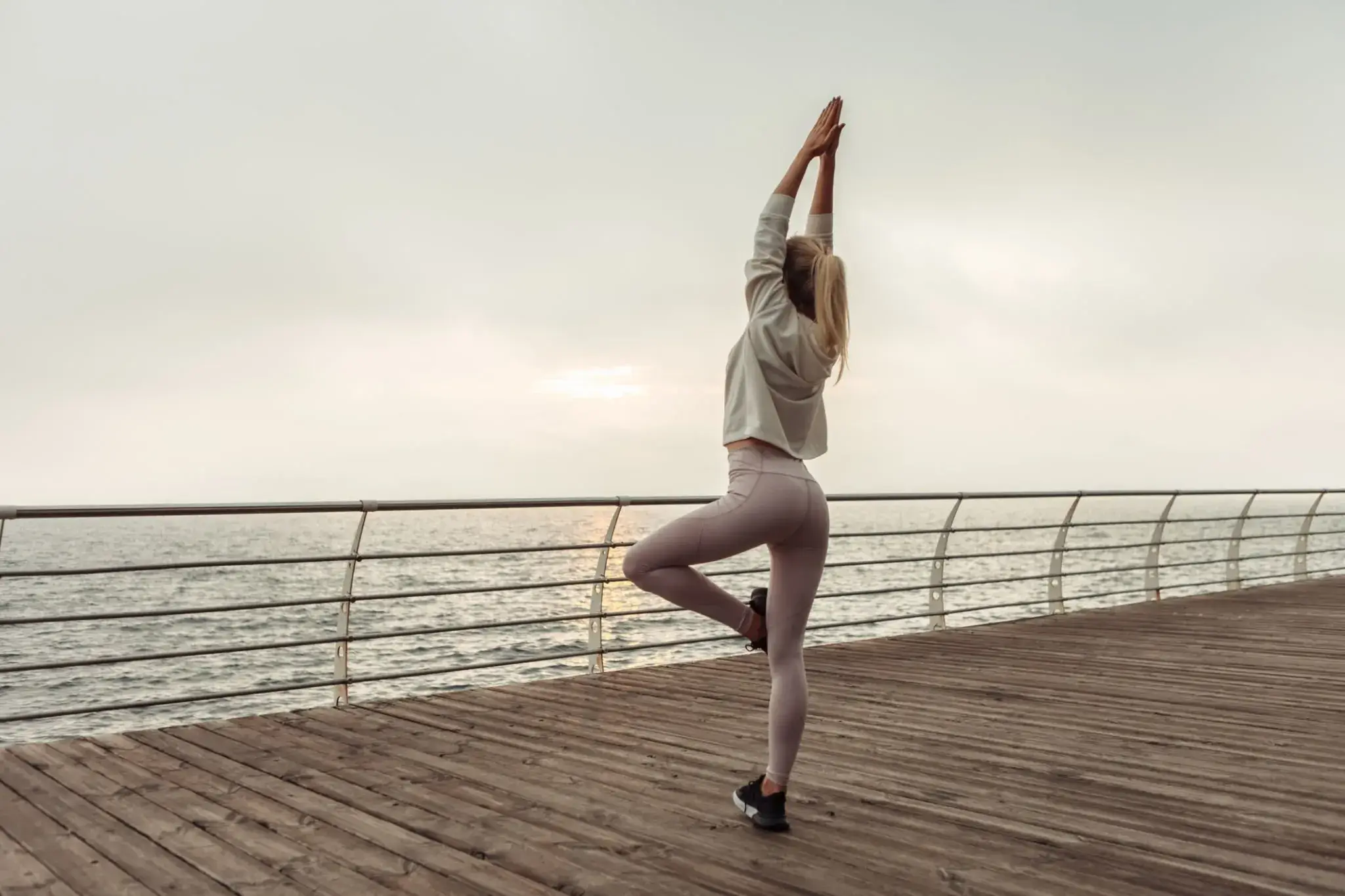 Nurturing Relaxation Patches
The X49 Patch, as part of the bundle, offers the perfect solution for relaxation and stress reduction. You'll find it easier to unwind and rejuvenate, both crucial for a balanced and healthy lifestyle.

Relief Wellness Patch
 The bundle's combined effect also addresses general wellness. By promoting relaxation and reducing inflammation, your body is better equipped to manage stress and minor aches, contributing to an overall sense of relief and well-being.
With LifeWave's X39 and X49 Performance Enhancement Bundle, you're not only elevating your athletic performance but also nurturing relaxation and wellness in your daily life. The synergy of these patches ensures you're at your best both on and off the field. Try our bundle today and experience the incredible transformation of body and mind. Achieve peak performance and live life to its fullest with LifeWave!